MACRO ENERGY RESEARCH.

TRUSTED NEARLY FOUR DECADES.
Depended on by asset managers,
commodity traders, oil companies,
OPEC nations, and government
organizations
LANDMARK INDUSTRY CALLS.
#1 RANKED RESEARCH.

MIKE ROTHMAN
FOUNDER & PRESIDENT

Mike Rothman has researched the global energy markets for the past 39 years. He founded Cornerstone Analytics in 2009, serves as a consultant to government agencies, and has attended Organization of Petroleum Exporting Countries (OPEC) meetings since 1986.
In 1984, Mike joined Merrill Lynch and became Chief Energy Strategist and Co-Head of the Global Energy Equity Team, which was ranked #1 in the Global Research Survey by Institutional Investor Magazine. Mike was responsible for formulating the company's outlooks for the petroleum and natural gas markets, which were integrated into the firm's commodity, equity, debt, strategy, economic and emerging markets research.
In 2005, Mike joined ISI and built the firm's energy research platform. He was a Senior Managing Director, Head of Integrated Oil Research, and ranked #1 for Independent Energy Research by Institutional Investor Magazine.
Mike earned a Bachelor of Science in Agricultural and Business Economics, and a Master of Science in Applied Economics/Econometrics, both from Rutgers University. Mike is married, has five children and (currently) six grandchildren.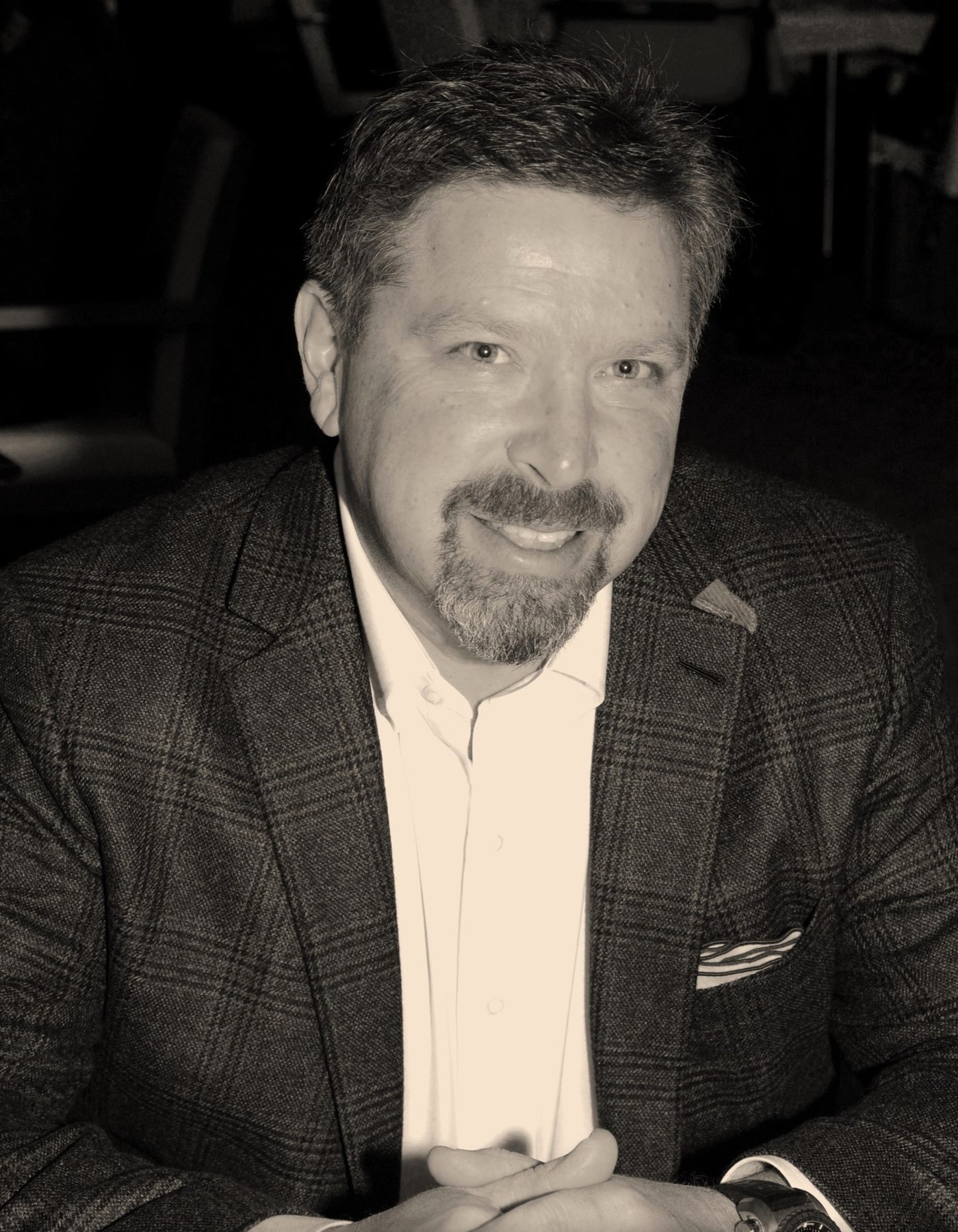 oliver parsons

Oliver joined Cornerstone Analytics at its inception in 2009. He began his finance career at JPMorgan in NYC where he partnered with industry-leading private equity firms and the firm's wealthiest clients to advise on strategic investment opportunities, which exceed over $40 billion in committed client capital during his tenure.
Oliver graduated Magna Cum Laude from Georgetown University with a Bachelor of Science in both Finance and International Business (double major) and a minor in Spanish.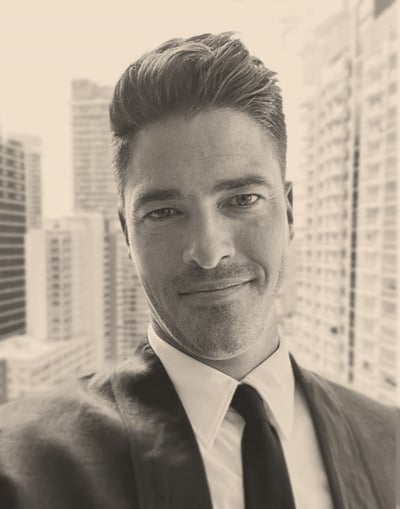 GEORGE CHAN
CHIEF OF OPERATIONS
George Chan joined Cornerstone Analytics in 2018 as Chief of Operations. Previously, he was a Vice President at Bank of America Merrill Lynch, where he was a senior business systems analyst supporting Global Markets. He served an integral role building the global support model for the CRM suite of applications. His responsibilities included project management, major incident management, business user training, and application support management. George has over 20 years of experience in technology and operations management.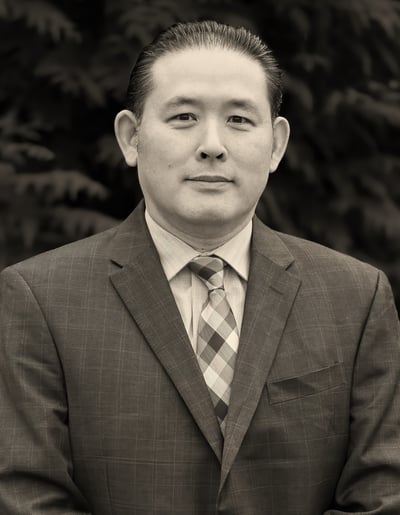 nicole faiella
SENIOR VICE PRESIDENT
Nicole joined Cornerstone Analytics in 2022. She brings ten years of experience in the luxury fashion industry where she managed international sales teams, developed brand identities, and led creative growth strategies to drive sales growth. During the onset of Covid-19, she co-founded a medical distribution company that became a vital supplier of equipment to international governments. Nicole is a graduate of Pennsylvania State University with a Bachelor of Science in Business and Advertising.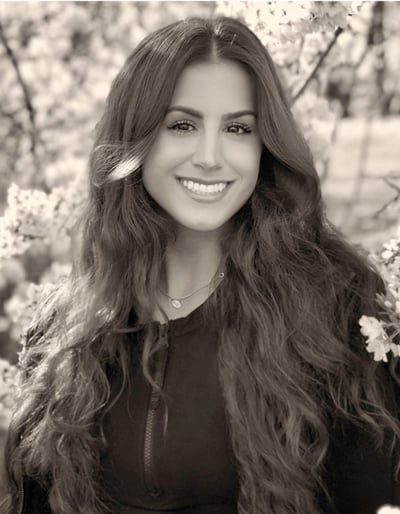 SHERR QUARASHI
SENIOR VICE PRESIDENT
Sherr joined Cornerstone Analytics in 2022. His work experience spans both the physical and financial energy markets. Residing in Calgary, Sherr braved northern Alberta winters in Athabasca as a Senior Operator for one of Canada's leading oil services firms. He has also worked directly with public and private equity funds on investments across the global energy supply chain. Sherr graduated from the University of Calgary with a Bachelor of Science in Finance, with distinction.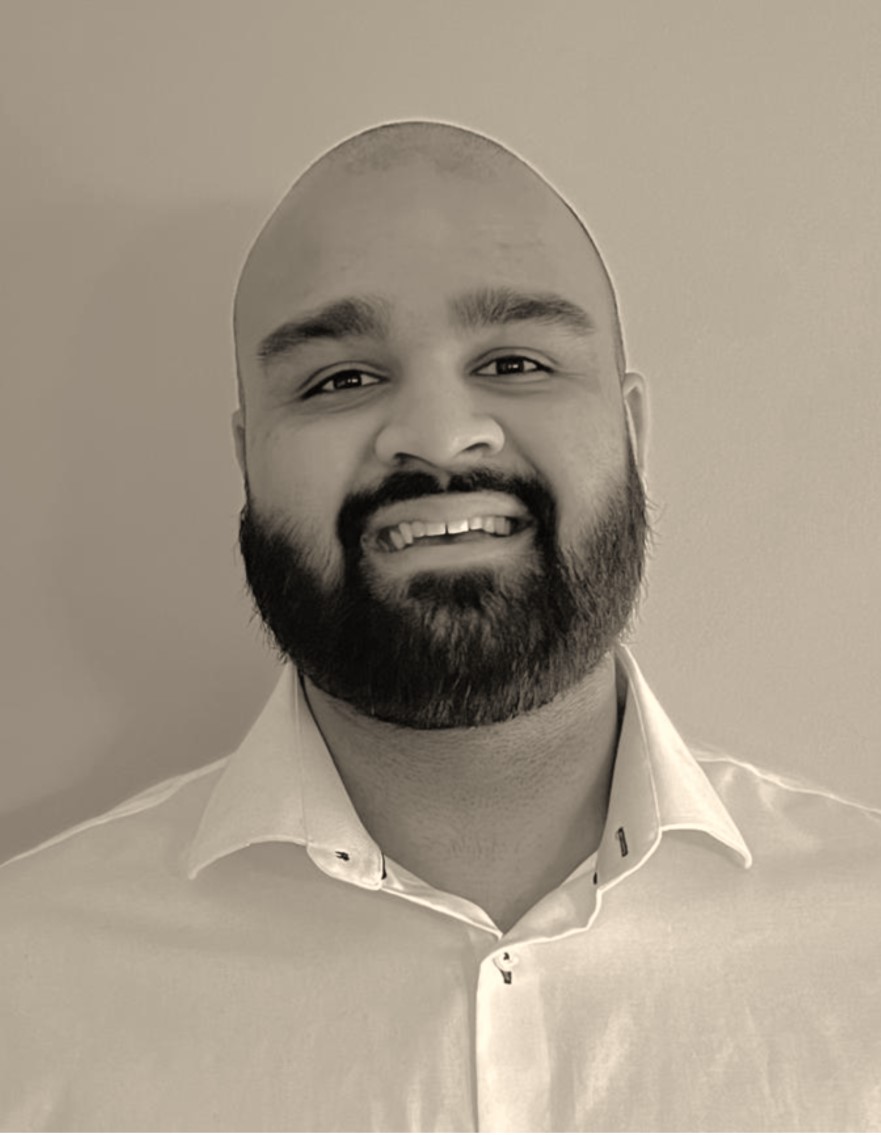 DAILY REPORT
THE MORNING ENERY UPDATE
Our landmark daily report - as Mike has published since 1984 - analyzing our oil and energy market outlook, which often stands at odds with consensus market opinions. We dig into key drivers such as supply, demand and geopolitics that influence energy prices and related investments instruments.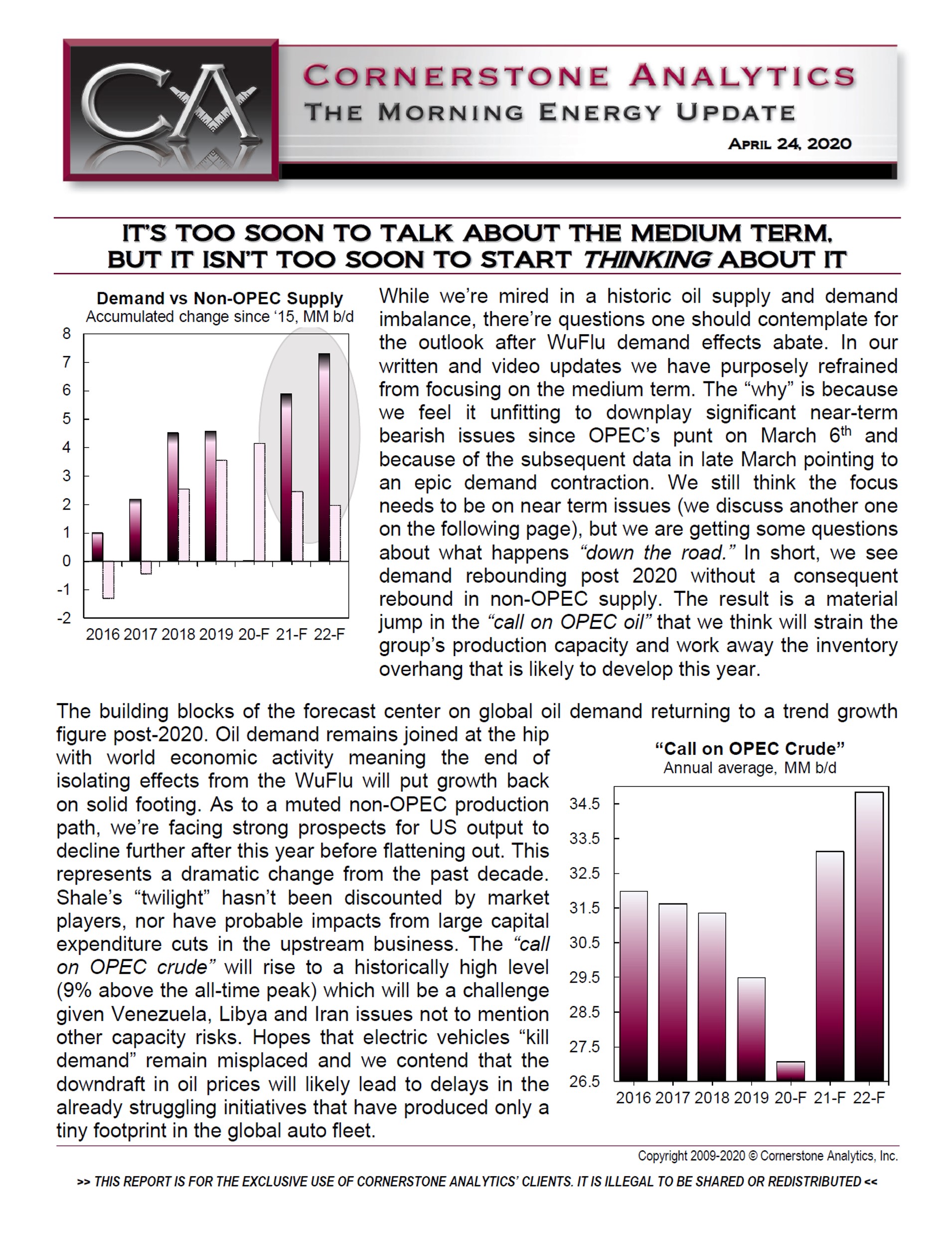 weekly video
FIVE MINUTES WITH MIKE
Our Friday video update, highlighting the week's most pertinent developments, the key data we're crunching, and what our clients must stay focused on in today's volatile energy landscape.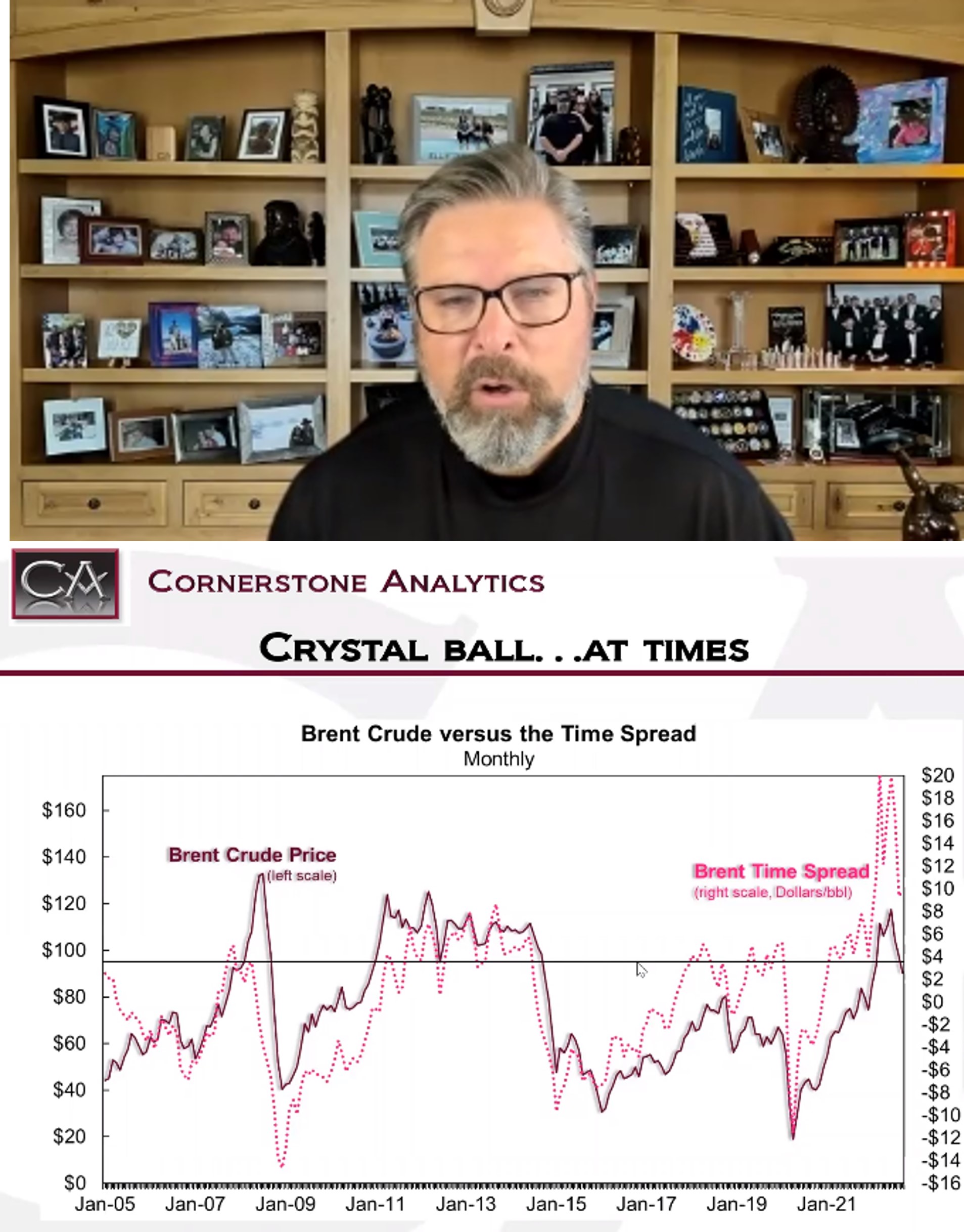 Live webinars
MIKE FROM OPEC
Immediately after each OPEC meeting concludes, Mike showcases his 37 years (and counting) of attendance. Clients are invited to hear Mike's key takeaways and what he's been discussing privately on-the-ground in Vienna, and then we open up the chat for Q&A - always lively, blunt and to-the-point.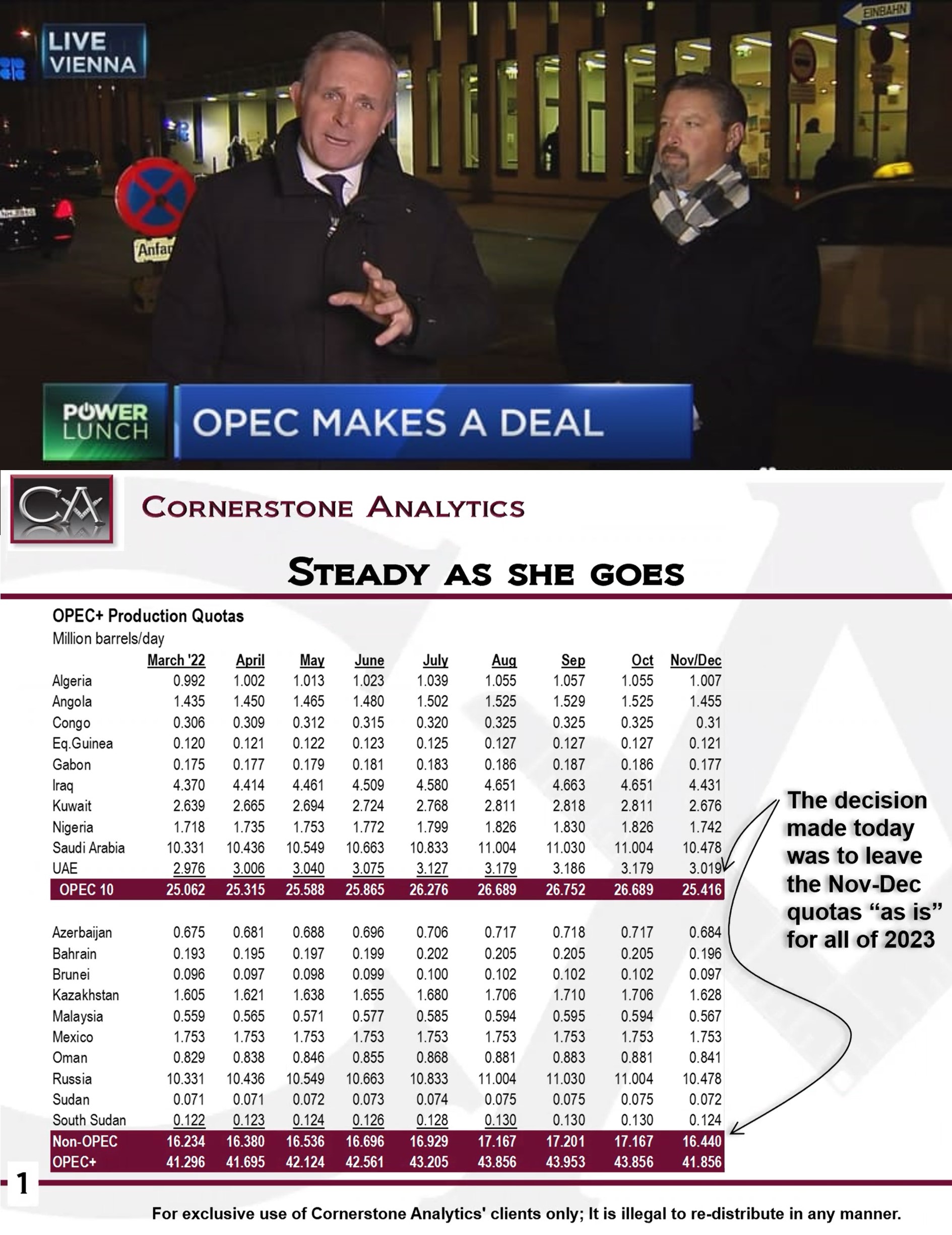 For a research trial or to chat with the team, please reach out and we'll be in touch shortly...


COPYRIGHT © CORNERSTONE ANALYTICS, INC. 2009-2023.
THE INFORMATION ON THIS SITE IS SUBJECT TO CHANGE WITHOUT NOTICE, IS FOR INFORMATIONAL PURPOSES ONLY, IS NOT INVESTMENT ADVICE, AND DOES NOT CONSTITUTE AN OFFER TO SELL, BUY NOR SOLICITE ANY SECURITY.